Special Finishes
In order to have more control over the final outcome of my antique reproductions, I found that finishing my work with authentic techniques, using authentic materials, would naturally give the look and feel I sought. This also ensures that as my work ages and wears it does so just as a piece made long ago would. This idea led me on a journey of experimenting with natural pigments, such as umbers and siennas, malachite and cinnabar. Then followed the various resins and binders, egg tempera, French polishing and so on.
As much a a pleasure these materials are to work with, and the beautiful results they yield, they are sometimes not the perfect choice for a project. Sometimes the environment the item will be placed in, or maintenance concerns mean that other finish materials would be a better choice. In such cases it is possible to get very similar results using modern materials in an artistic way. I am happy to provide samples for the customer and to help in finding the best fit for their project.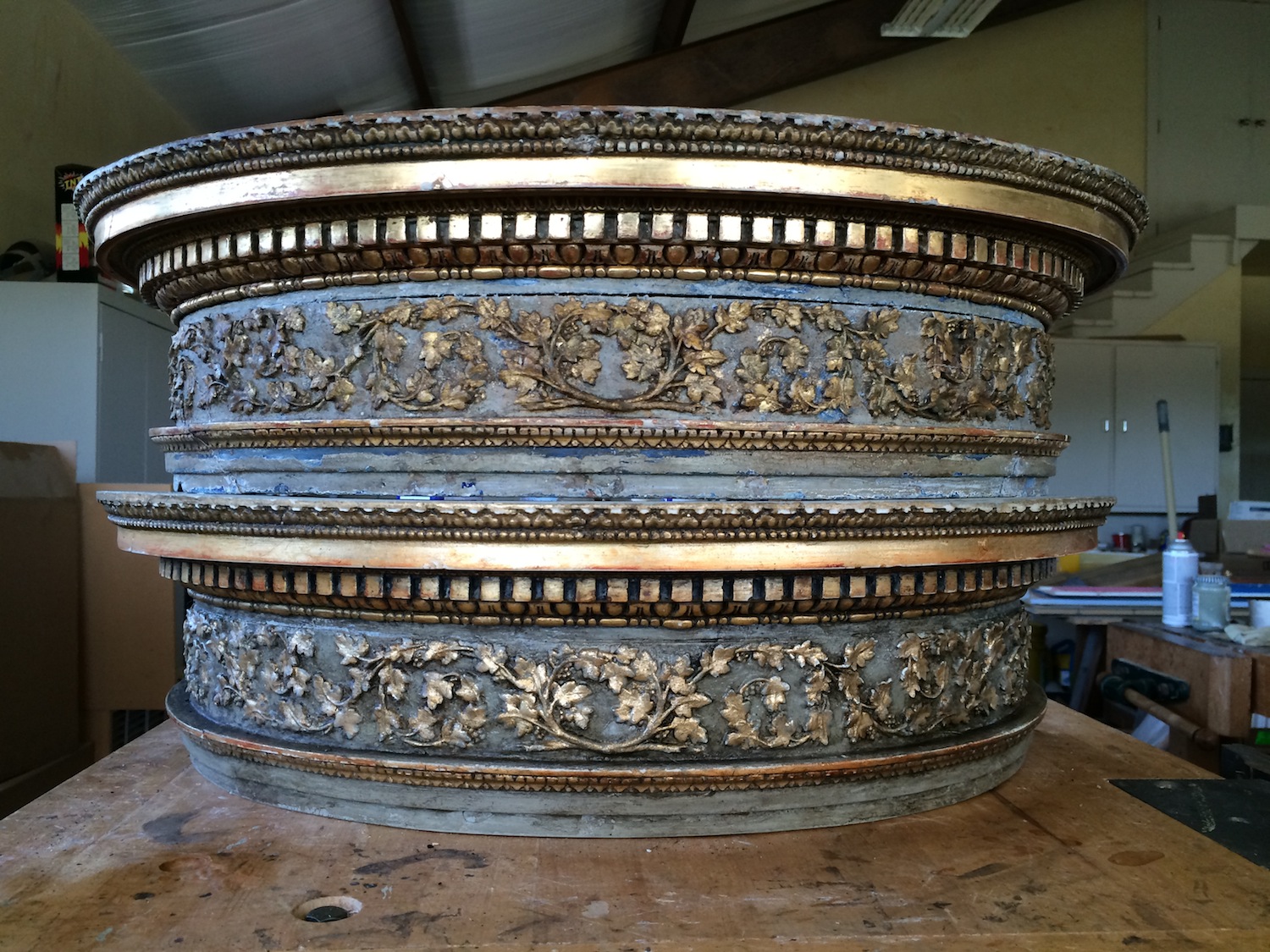 By using the right base color, glazes and leaf the copy can have the same look as the original.
This violin was first gilded, then painted over with black egg tempera. My design was then scratched through the paint, revealing the leaf. This technique is known as Sgraffitto, and is often seen on cassetta picture frames.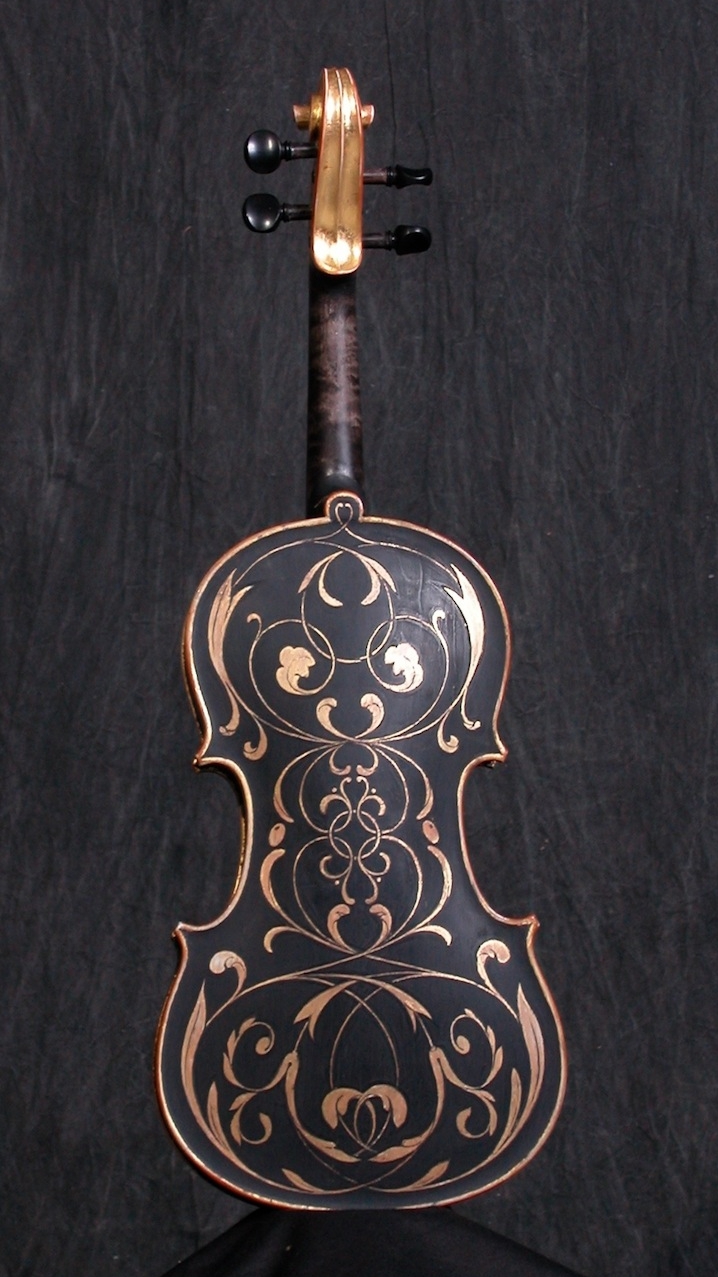 For this Chinoiserie scene the figures were first modeled using a technique known as pastiglia, where rabbit glue gesso is layered to make a raised form of the subjects. The red background I made with blonde shellac and genuine cinnabar over a gesso ground. The figures and foliage are oil gilt 23kt gold and detailed with India ink.
Here, white and featureless basswood was dyed and shaded with glazes. Several different shades of glaze were layered to achieve a mellow, aged look.